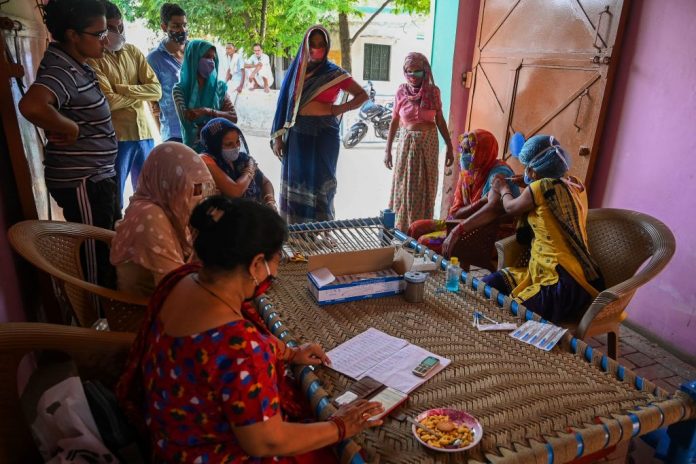 Shubham Ghosh
THE Indian government is up against a herculean task of controlling the deadly spread of Covid-19 pandemic and is conducting a mammoth vaccination drive to protect lives. But amid the inoculation drive, it has been revealed that a serious gender disparity exists in the country's immunisation mission, besides the fact that its rural population is at a disadvantage in getting the jab.
Government data on Tuesday (8) showed that more men in India have got the shots till now compared to women. The country has partly or fully vaccinated about 104 million men so far as against 88.6 million women. Men account more than half of the total number of people (54%) who have got the shot till date, the data said.
ALSO READ:
In this Indian village, people dread Covid-19 vaccines saying they reduce sexual potency
Modi govt was schizophrenic in handling Covid crisis and that hurt India, says Amartya Sen
Region-wise, it has been found that big states like Uttar Pradesh and the capital region of Delhi are among those that have seen the worst inequities in vaccination. Dadra and Nagar Haveli (with 32% women vaccinated) and Daman and Diu (with 39%) – both Union Territories – have perished at the bottom of the table. Jammu & Kashmir has seen only 42% of its women getting the shot. Only Kerala in the south and Chhattisgarh in central India have seen more women getting the jabs than men.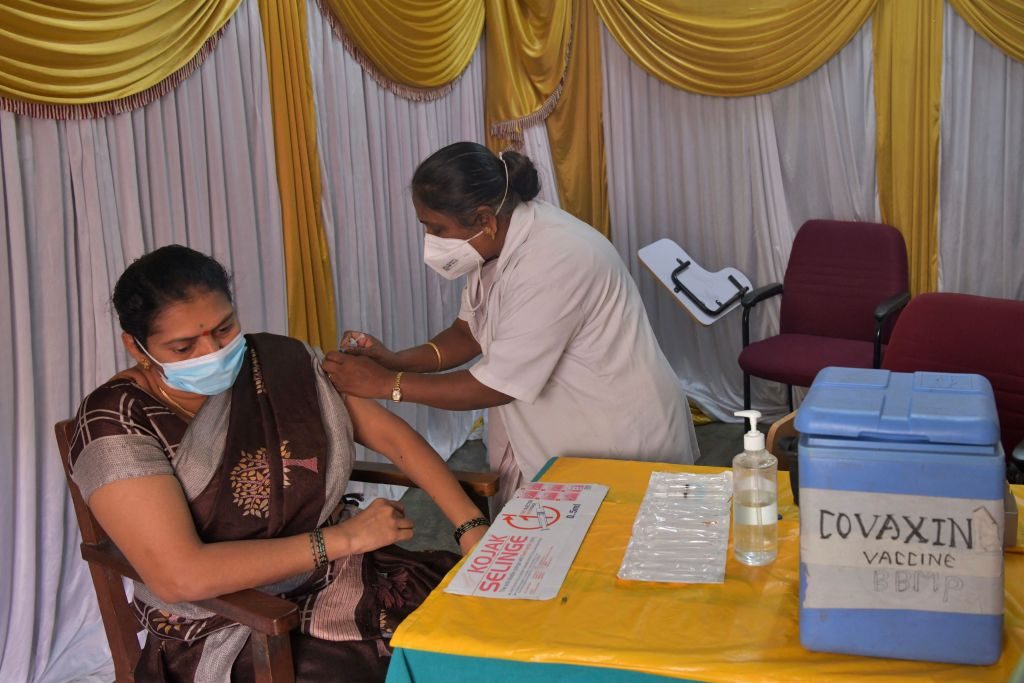 'Women relegated to domestic chores'
"We are noticing that men, especially in towns and villages, prefer to take the vaccine before women as they have to travel for work, while women are relegated to domestic chores," Reuters quoted Prashant Pandya, medical superintendent at a big government hospital in the western state of Gujarat as saying.
Health officials said rumours about vaccines impacting women's menstruation cycle and fertility have also been a reason for the inequity but the government rubbished those claims.
Some women in the rural parts of Gujarat and the neighbouring state of Rajasthan have requested the authorities to provide vaccines at their doorstep, saying they are unable to go to hospitals leaving their children at home. Lack of education has also stopped them from registering names online.
"I don't know how to read and write…how will I register for the vaccine," Laxmiben Suthar, a mother of four in the town of Vadnagar in Gujarat, told Reuters. "The government must send the medicine to us."
"The government will have to ramp up awareness programmes in rural India to ensure women understand the importance of vaccines and prioritise themselves in this race to secure the two shots," Sudha Narayanan, a former bureaucrat who worked in the health ministry in New Delhi, said.
India, which has a population of about 1.4 billion people, has about 6% more men than women. India is currently the second-worst affected country in the world in the pandemic with more than 29 million positive cases (the US has 33.3 million). In terms of deaths, India is at the third-worst position with a toll of 353,000-plus, next only to the US (598,000 plus) and Brazil (476,000 plus), according to Johns Hopkins University tracker.