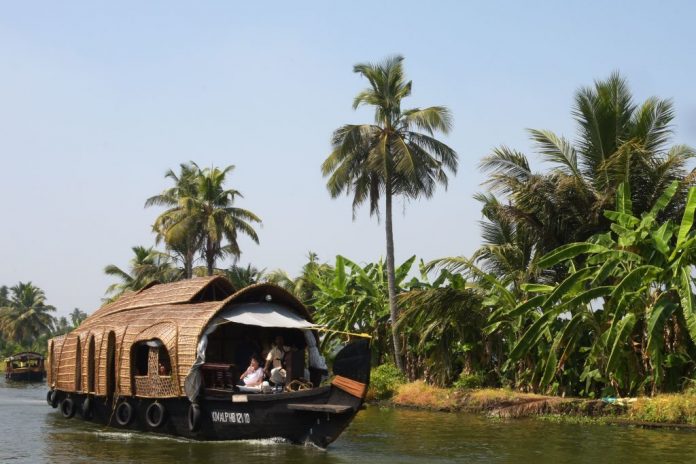 Shubham Ghosh
THE South Indian state of Kerala has been praised in its battle with the Covid-19 pandemic. The country's only Left-ruled state has now focused to shield its key tourism sector by providing vaccines to everyone who is related to that sector. Kerala's tourism industry has suffered massive losses because of the pandemic and the government is now aiming to declare all popular hotspots in the state as complete "vaccinated zones". Tourism is the mainstay of Kerala's economy and provides employment to five lakh people indirectly and 20 lakh indirectly.
The government has already started providing jabs to those employed in the tourism industry after prioritising them as frontline Covid fighters, Kerala Tourism Minister P A Mohammed Riyas told the state Assembly in Thiruvananthapuram on Tuesday (8).
"We are mulling to make famous tourist destinations in the state 100 per cent vaccinated zones by July 15 with the support of the health department," he said during the Question Hour.
ALSO READ:
UAE healthcare groups rescue Kerala nurses stranded due to Covid-19 job bluff
Kerala does it again! South Indian state retains top rank in NITI Aayog SDG India Index 2020-21
Riyas said Kerala's tourism sector had incurred losses worth Rs 33,675 crore ($4,690 million) because of the pandemic. State Finance Minister KN Balagopal had announced a rejuvenation package for the pandemic-hit tourism sector and earmarked Rs 30 crore ($4.1 million) as government share for its revival. Besides the existing provision of Rs 100 crore, Rs 50 crore have been additionally earmarked to the tourism department for marketing, the minister said while presenting the budget last week.
Two new tourism circuits were also announced in the budget and Rs 50 crore were allotted for the implementation as part of the efforts to help the sector regain its stability.