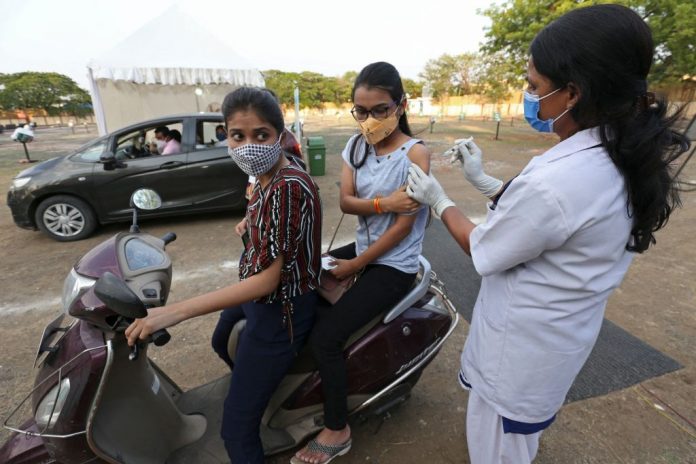 Shubham Ghosh
THE Government of India and those at its states are waging a battle to bring the devastating second wave of the Covid-19 pandemic under control. The authorities have tried hard and soft ways to ensure people follow protocols like social distancing and using masks. In the central state of Madhya Pradesh, the police have resorted to a unique way to promote vaccination though it has not gone down well with all quarters.
Reuters on Thursday (10) reported that the law-keepers gave posters to citizens who are yet to take the vaccine showing the skull and crossbones sign, implying danger. The posters also read: "Do not come near me, I am not vaccinated. Please stay away from me". On the other hand, people who have taken the jab were given a sign with colours of the Indian national flag saying: "I am a nationalist".
ALSO READ:
In this Indian village, people dread Covid-19 vaccines saying they reduce sexual potency
Covid-battered Maharashtra comes up with 'Covid-free village' contest, 1st prize winner to get 50L INR
"Watching the low vaccination rate in our district we decided to honour the people who got vaccinated, but then we also found a large number of people who were not vaccinated," Santosh Patel, a sub-divisional police officer posted in the Prithvipur block of Niwari district, told Reuters.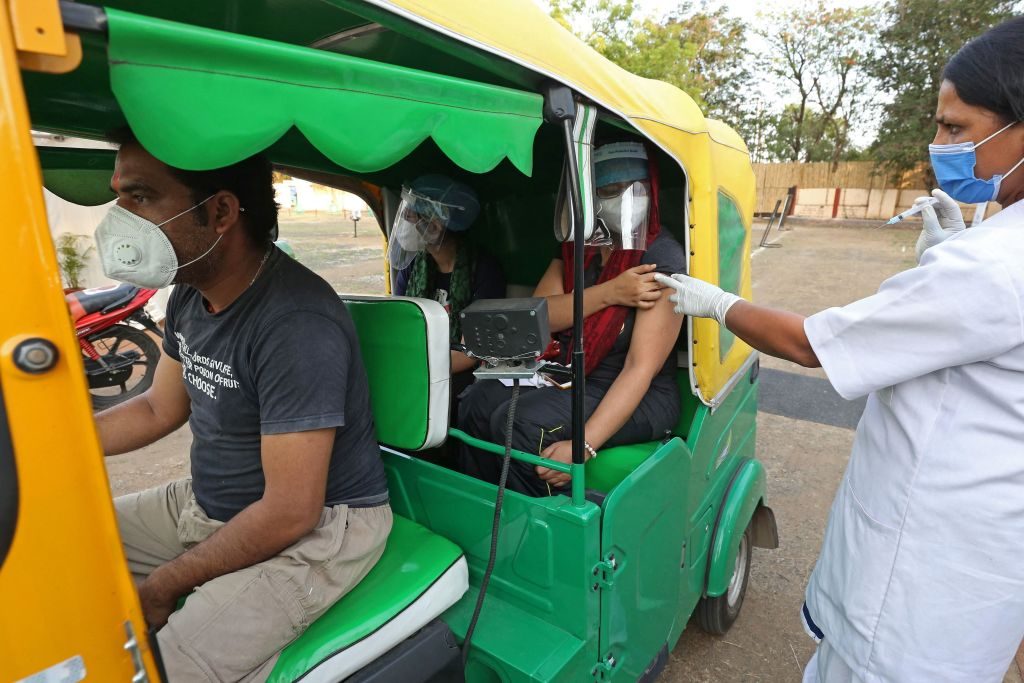 "So to teach them a lesson and encourage them to get vaccinated, we administrated an oath to get them inoculated as soon as possible," he said. In cases of those who have been given the skull and crossbones sign, some were seen having them taped to their chest, the report said.
Insulting, says social media
The policy faced a backlash in the virtual world with social media calling it an "insult" and "stigmatising". The Reuters report said around 14 percent of residents in MP, India's second-biggest state in area and fifth-biggest in population, have had at least one vaccine shot, with vaccination rates in rural areas like Niwari among the lowest seen in India.
The second wave of the pandemic has been particularly harsh on India's rural belts and the vaccination scenario has been less than inspiring. While supply has been one concern, social inhibitions have also hurt the mission.
But there have also been instances where the police resorted to highhandedness against people who have failed to abide by Covid-19 protocols. In March last year, for example, policemen in Uttar Pradesh's Badaun were seen using their batons to make migrant labourers hop like frogs on the road. In another case in the same state, migrant workers were sprayed with disinfectants after they returned following a 21-day nationwide lockdown to curb the spread of the virus.
In India, 245 million people have been completely vaccinated so far while the number of positive cases has crossed 29 million while more than 360,000 have died.